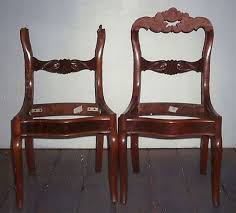 We've all been there, the wobbly dining room chair.
The mid century modern side chair with broken webbing.
Grandpa's chairs that need some work before you can use them.
These days it seems harder to find people who know how to repair furniture, let alone a business that does it for a fair price.
A lot of people might throw away a great piece of furniture, thinking that the process of getting it restored will be too difficult and expensive. Who would you call, anyway?
Where Can I Find Chair Repair in Westchester?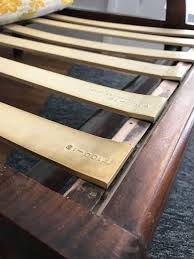 Look no further. Eric Clingen, The Restoration Craftsman, is a master woodworker, and fine furniture restorer. At his studio, Tarrytown Woodworks, Eric repairs and restores antique pieces, generational heirloom furniture, mid century modern chairs, and everything in between.
He uses time-honored techniques and tools, adhering to the methods used by the original designers and craftsman.
---
The Restoration Craftsman
Over the past 30 plus years, Eric The Restoration Craftsman has restored literally thousands of pieces of furniture and carvings, from medieval to mid-century modern, from simple folk art to the work of renowned furniture designers.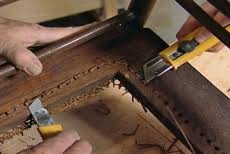 Eric's completed projects can be seen at historic properties such as Lyndhurst and Kikuit, in countless homes throughout Westchester County and the NY metropolitan area, and as far away as Alaska.
Call the Tarrytown Woodworks studio: (914) 332-4189