Carving and Turning
The carving and turnings of this 19th century grandfather clock were reproduced after researching similar contemporary examples.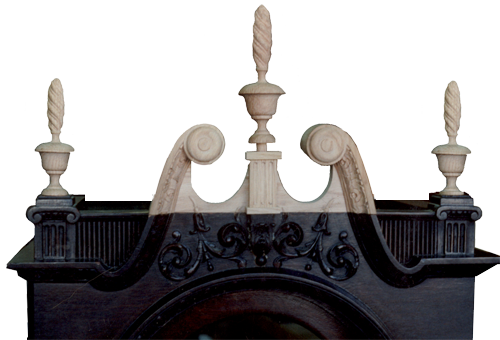 ---
The leg of this chair had been chewed by a dog. The photo on the right shows the same chair after its restoration.

---
---
Carving restoration of a 19th century oak chair

Handmade Mouldings
Handmade moldings are reproduced with traditional tools and methods.