Tarrytown Woodworks can restore not only furniture but also art objects.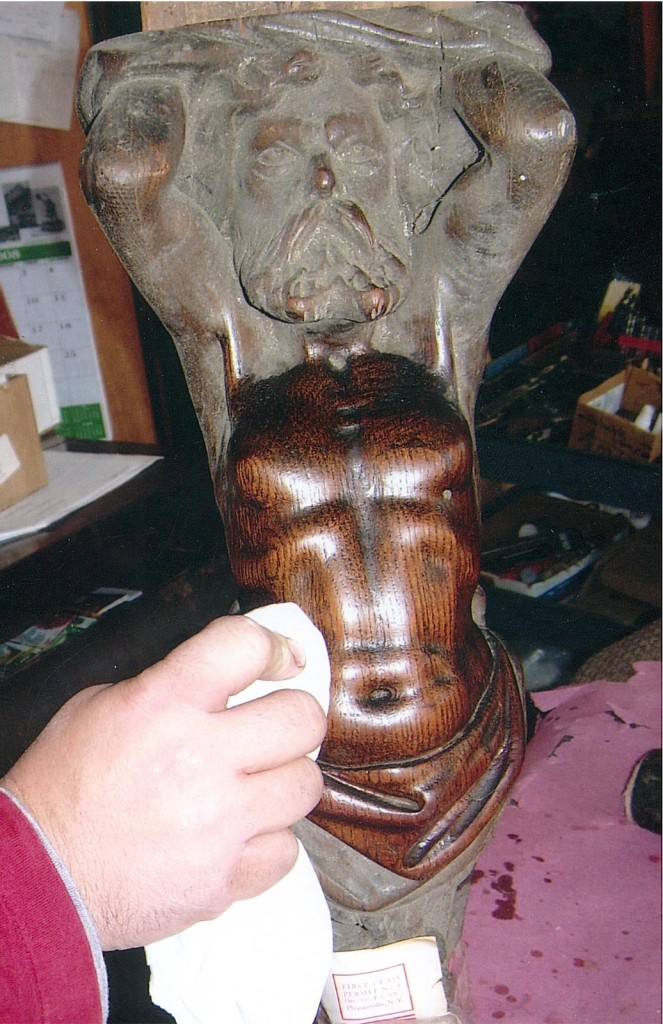 ---
---
Sculpture and other art works must be treated with extreme delicacy. This Buddha's hands were seamlessly reattached.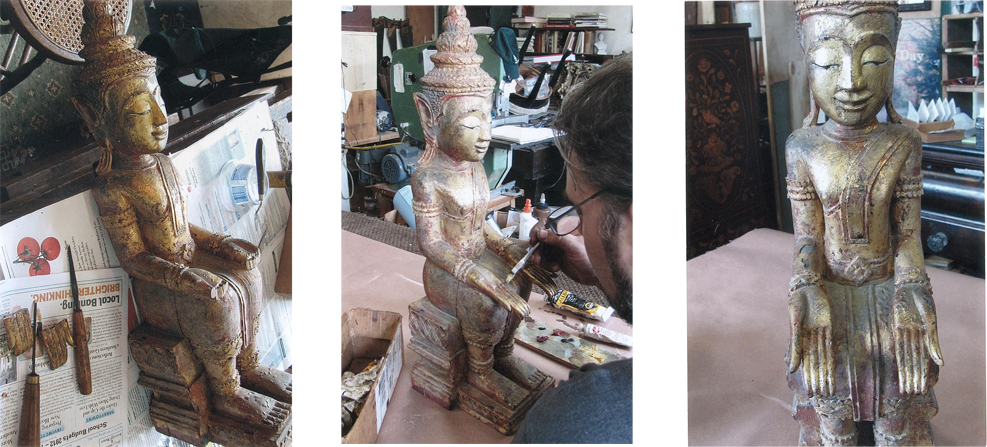 ---
---
An ethnographic figure was damaged by a poorly designed display stand.
After repair it was mounted on new sturdy and attractive base.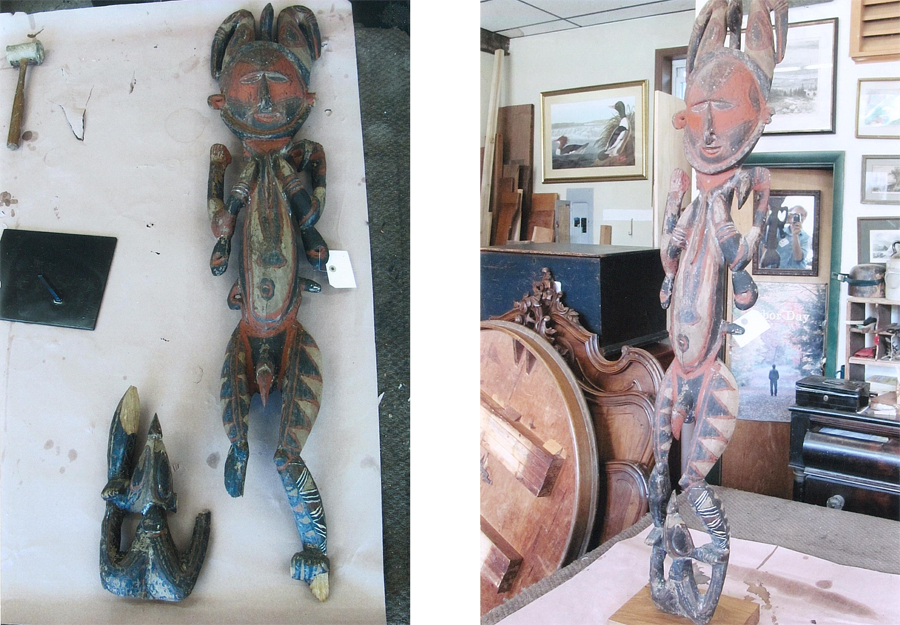 ---
---
A vintage gilt mirror is restored to its original appearance