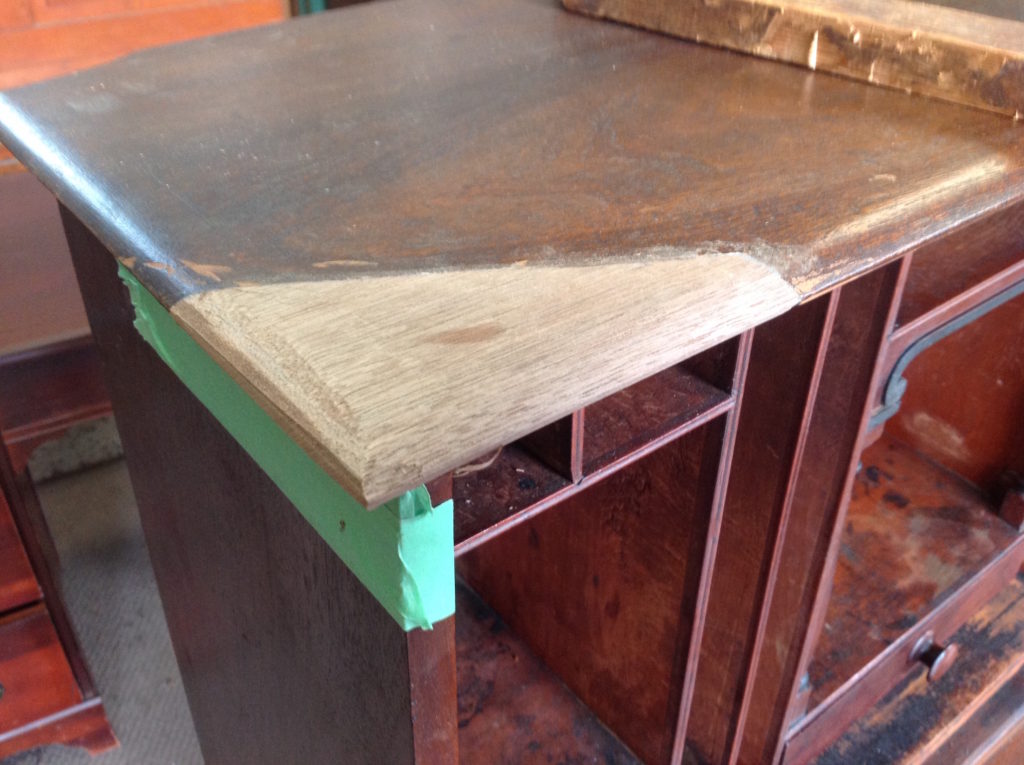 This circa 1840 mahogany "plantation desk" was beautifully constructed but had suffered the ravages of time.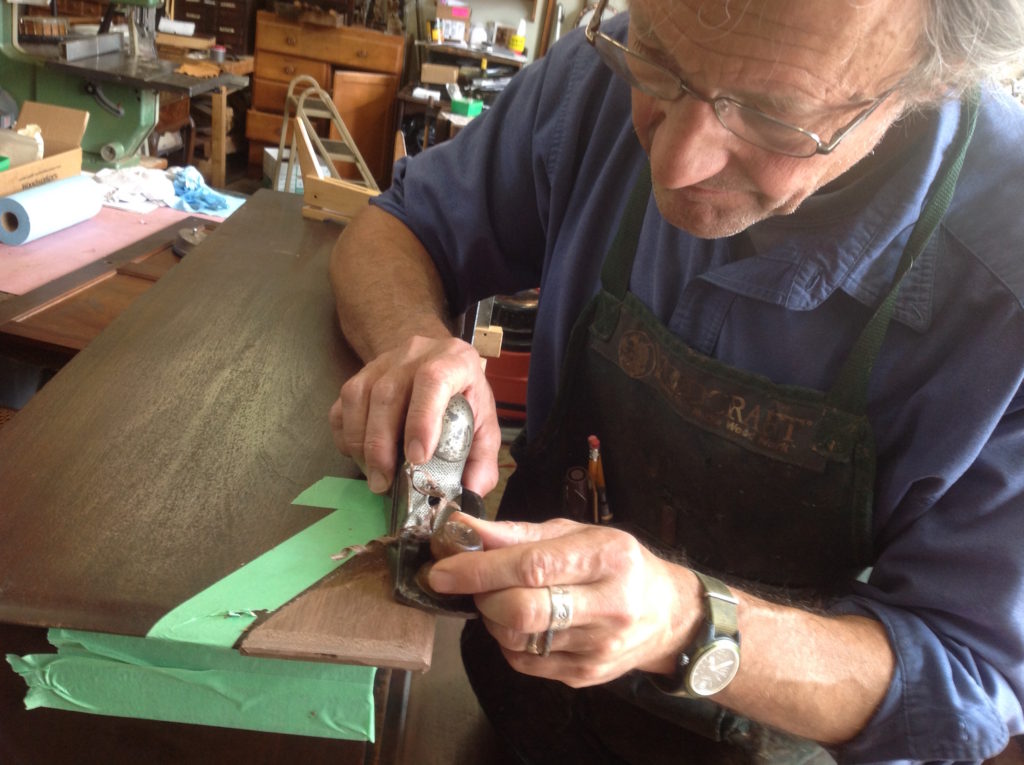 The carefully selected flame grained veneer had cracked, chipped, and bubbled. The top had lost an portion of one corner long ago, and was begging for restoration….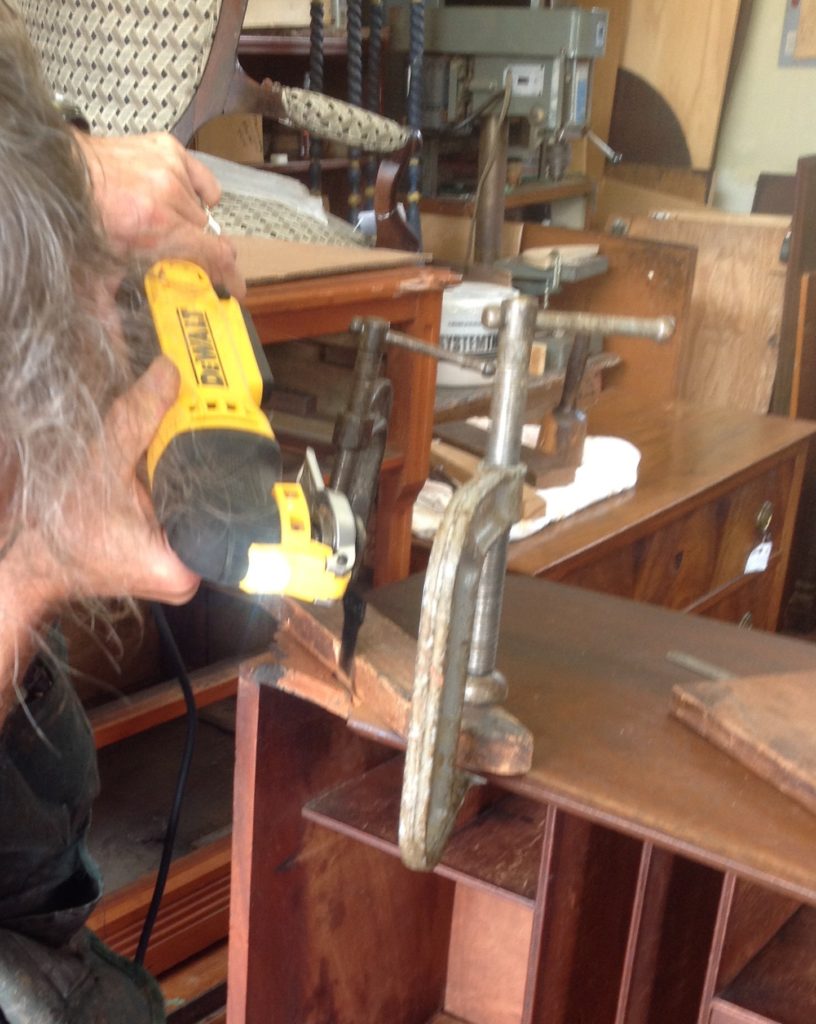 After replacing all the missing material, resetting the veneer with traditional hide glue, and recreating the 140 year old finish to match, the desk was given a final wax polish and sent on its way.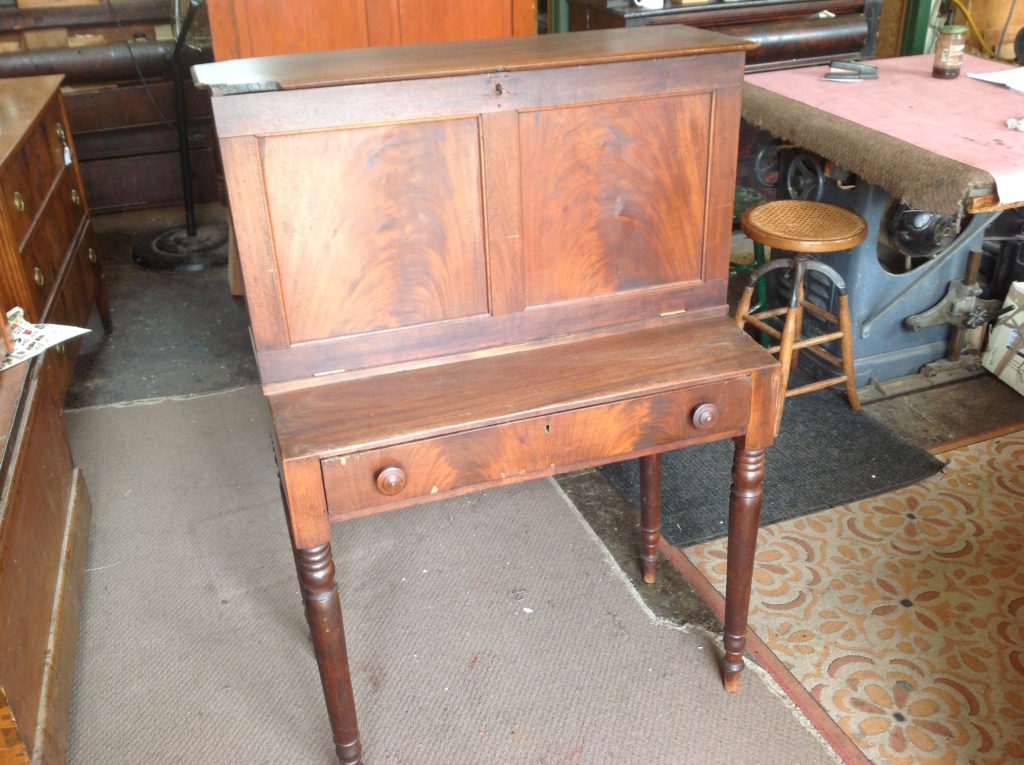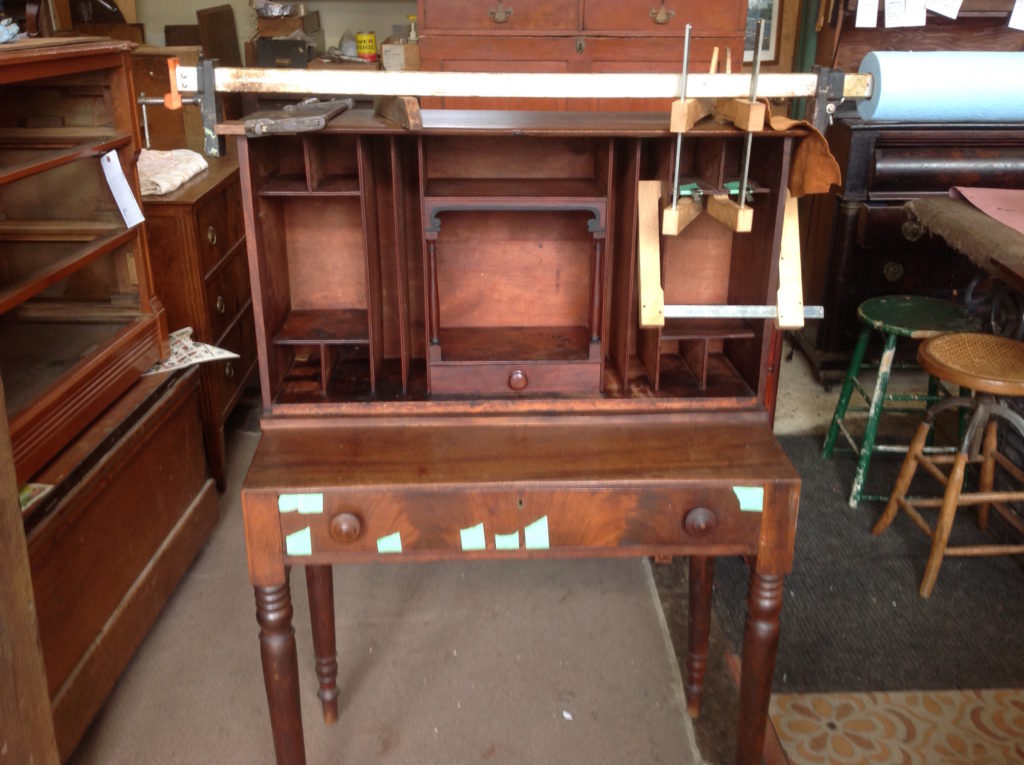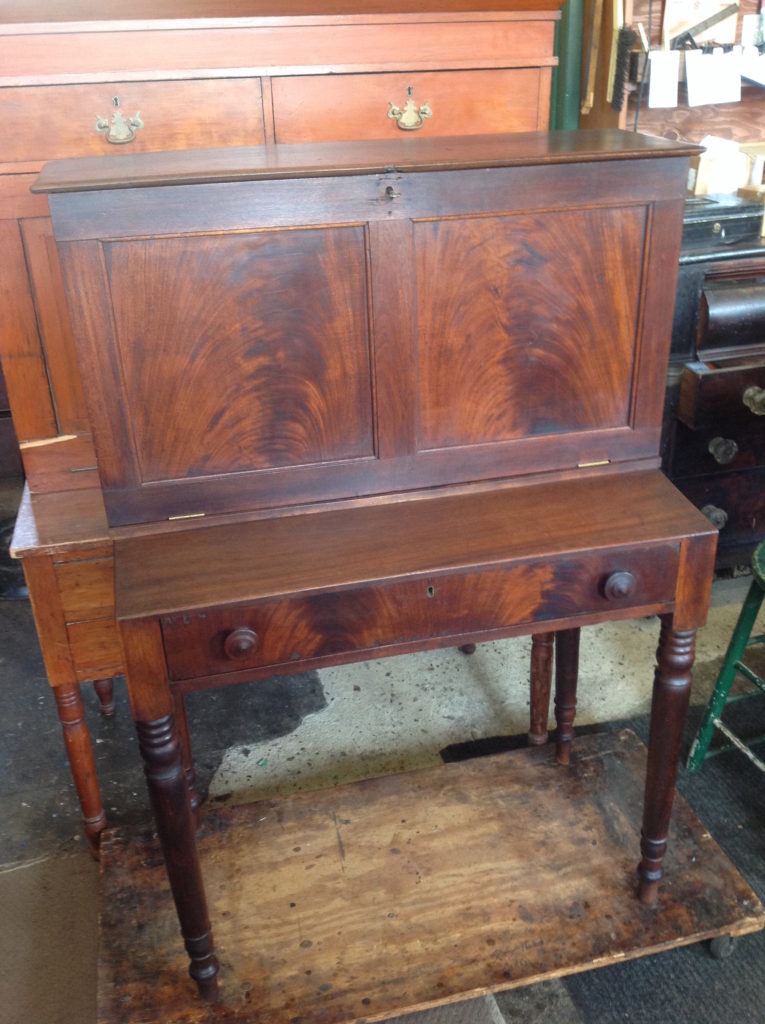 Follow us: